Xpress-peditor Countertop Landing Table System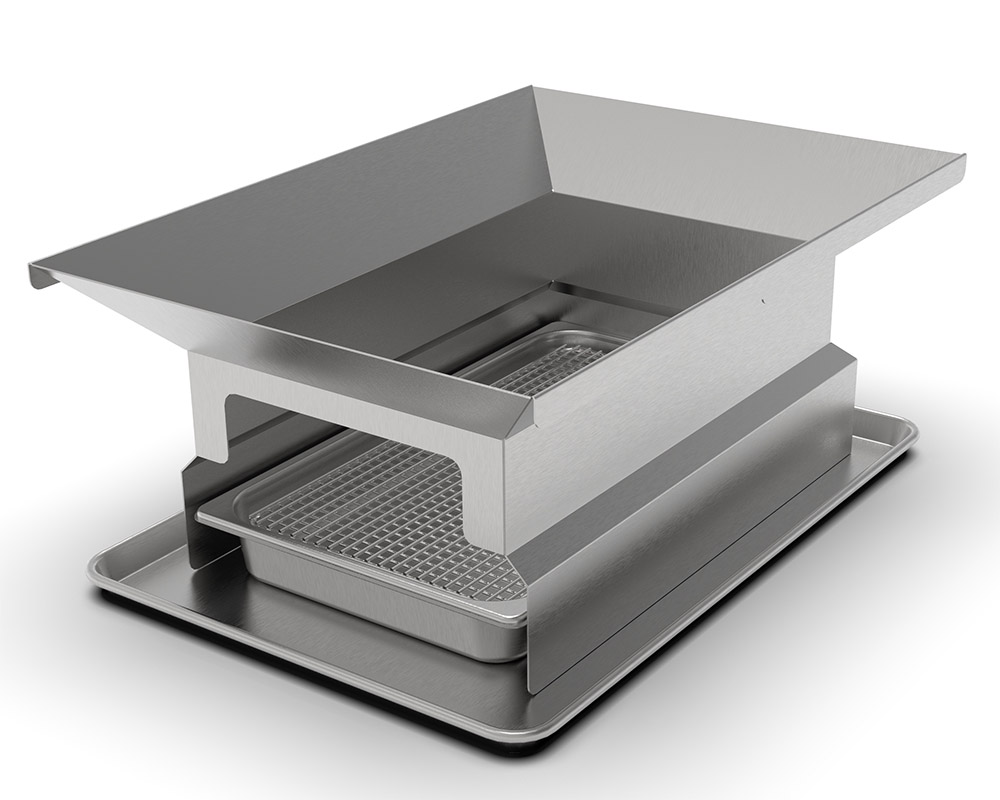 LT-4-CT
The versatile Xpress-peditor Countertop Landing Table System offers multi-functional support for busy foodservice operations.
Countertop Dump Station; sets up easily without tools. 18" x 26" Sheet Pan, Full-size Steam Table Pan and Grate, and 15" x 20" Cutting Board included.
Easily dump cooked product directly into a serving pan, reduces spillage and waste.
Use as a FIFO rotation system ... place pan of fresh product beneath the funnel ... bring unsold product and pour onto top of fresh, then take full pan back to serving area.
Place the Cutting Board over the funnel to create an additional work surface.
Durable stainless steel construction. Clean-up is quick and easy; nothing to disassemble.