Ventless Recirculating Oven Hoods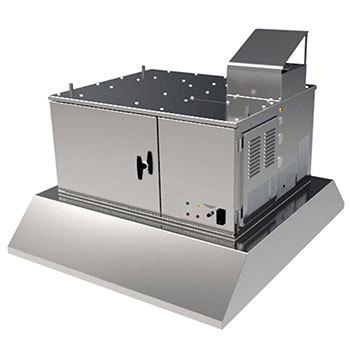 OVH-10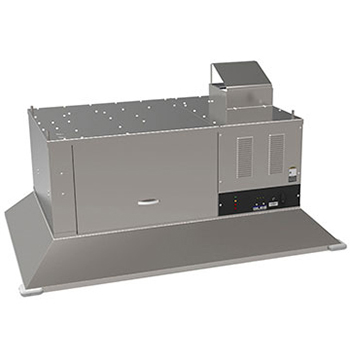 PO-VH
Giles Ventless Oven Hoods are certified "Limited" Type-1 recirculating Hoods, feature our proven air cleaning technology, and can possibly eliminate the need for expensive kitchen modifications and costly conventional ventilation Hoods that must be vented to the outside.
PRODUCT OPTIONS: OVH-10, PO-VH
Durable stainless steel construction. Designed to fulfill requirements for electric Oven applications (within appliance limitations) … Convection Ovens, Conveyor Ovens, Pizza Ovens, Rotisseries, etc. Not in every situation, but often can be used to develop food service opportunities in non-traditional sites where conventional vented hood solutions are prohibited, or are too costly for the budget ... however, vented hood solutions should always be the first considered alternative. 3-stage air cleaning system with Baffle Filter, Electrostatic Air Cleaner & an Activated Charcoal Filter for odor control … exceeds most emission requirements. Listed to UL KNLZ (-7 for Canada), complying with ANSI/UL 197 & ANSI/NFPA 96 – EPA 202 as per ANSI/UL 710B requirements. A wide variety of appliance specific direct-mount Skirts are available to fit many popular oven models … If we don't have one of these for your situation, the Universal Ceiling Suspended model is appropriate for most any approved appliances. Optionally, Hoods can be factory pre-plumbed (piping, nozzles, detector brackets, conduit) & ready to connect to an Ansul® R102 fire suppression system (not included, system & installation/set-up are customer supplied). HEPA Filter versions also available.
OVH-10:
36" wide skirt, designed for small, lower power, electric Ovens.
PO-VH:
60" standard skirt, designed for large electric Ovens … Optional 72" skirt also available.