Fryer Cleaner (Boil Out)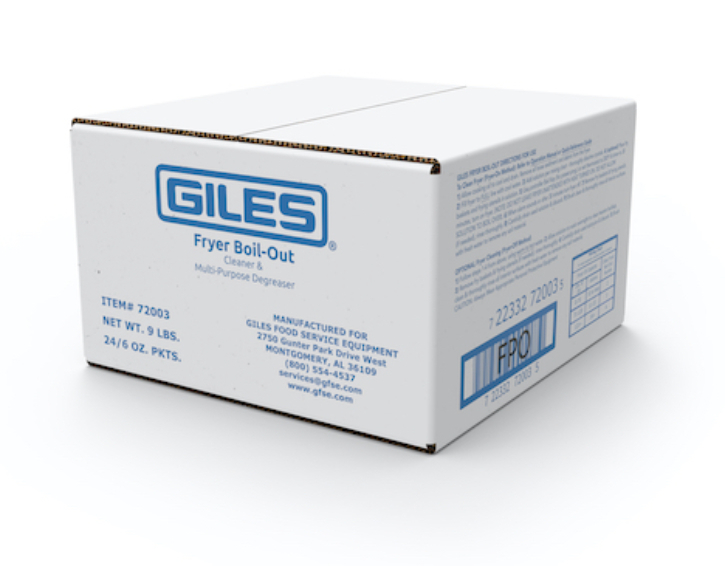 Easy to use non-caustic fryer cleaner/degreaser. Formulated to preserve oil longevity, keeps food tasting great and your fryer looking new. Add the powder to the fryer filled with water & heat to 200° for the prescribed time ... effective emulsifiers break down grease, removes fat particles, oils & carbon deposits.
Contains water softeners that ensure thorough cleaning & soil removal, even in hard water ... safe, effective chemicals disperse & suspend soil particles which result in clean surfaces upon draining.
Packaged in handy pre-measured 6-oz. packets. Most fryers require only two (2) packs for effective routine cleaning. Can also be used as an over-night "fryer-off" soak, as an alternative to a heated "fryer-on" cleaning cycle.
The multi-use formulation is equally effective for a variety of equipment & surfaces, which means saving money on additional labor and unnecessary materials ... not just for fryer pots & vats ... perfect for Fry Baskets, Fryer Accessories, even Tile & Concrete Floors.
Part # 72003
Case of (24) 6 oz. Packets